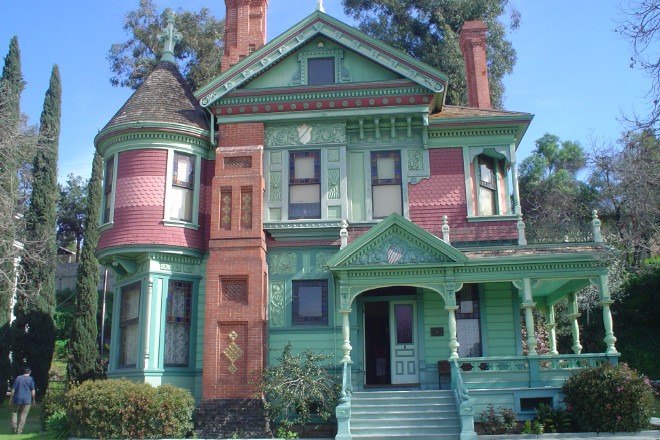 If you've lived in Los Angeles for a month, or for several decades, you probably have a thought from time to time and that thought is this: I can never, no matter how much of an effort I make, see all of the things this city has to offer.
It's not a bad feeling. It is a good feeling. But frustrating, because you know there are info-rich tours and events you'd like but you're not sure how to find them or make the connection.
LA Heritage Day makes making that connection much easier. Over 100 different historic groups and neighborhood groups and civic organizations gather to meet people and hand out lit and discuss upcoming to-dos. The wonderful Workman-Temple Homestead will be there. So will the Art Deco Society of Los Angeles. Eye the full roster.
The date's Sunday, April 11. The place is beautiful Heritage Square off the 110 Freeway.
Plus, you get to peek inside all the amazing houses. Plus, there will be other goings-on, and Pink's hot dogs for sale, too. Admission is $5 but here's some sweetness: a get-in-free flyer. Check it out and print it out now.
Copyright FREEL - NBC Local Media