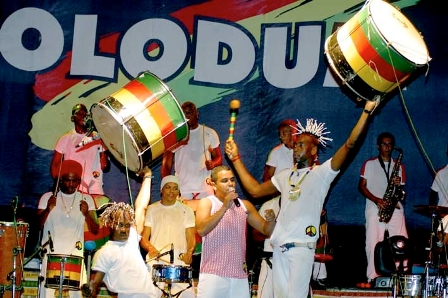 The 17th annual Brazilian Summer Festival returns to the Ford Amphitheatre on Sunday. This year, the theme of the festival is "percussion," and we will get a wonderful performance by three very entertaining Brazilian bands.
Headlining this year will be Olodum, the group that created samba reggae, combining Brazilian samba with Jamaican reggae, merengue and salsa. They come all the way from Salvador, Bahia, Brazil and have been performing for 30 years.
Opening for Olodum are Brasilidade Samba and Pagode Show, who will bring the best of samba and pagode rythms to Los Angeles along with their stunning Braziliam dancers.
The Festival starts Sunday, Sept. 26 at 7 p.m. with doors opening two hours earlier for picnicking, and booth viewing.
Tickets are $45 for adults and $12 for children. There is open seating.