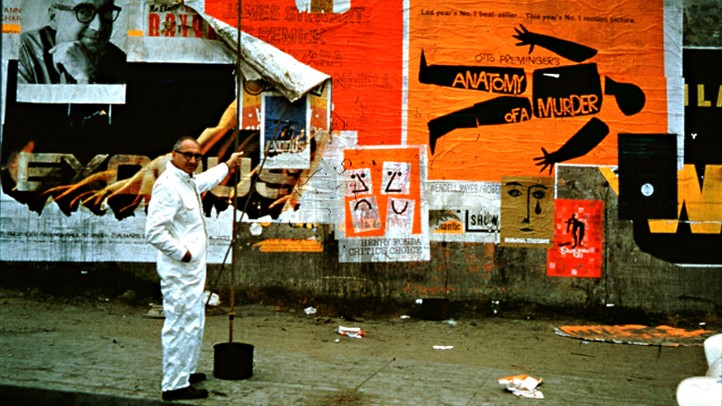 Here are a few thoughts about the stellar career of Saul Bass, before we get to talking about the Hammer tribute night on Tuesday, Dec. 13.
1. We put "'60s" in the headline, but of course the man behind some of our greatest movie credits started his career in the 1950s and worked well into the 1990s ("Casino" was his last film). That said, Mr. Bass sort of owned the 1960s movie credit segment, and if you don't agree with that statement, you can agree with the fact that he influenced many other cineastes entering the field.
2. Can you see a candy-colored, paper cut-out credit segment from a 40-year-old film and not immediately think of Saul Bass? His style is out the gate in seconds. Bassian credits set the flavor for the age. Think Hitchcock's "Vertigo."
3. People who love opening titles, and put such sequences together in their spare time for fun, still pay homage. Witness the "if Saul Bass designed the opening titles to 'Star Wars'" video that has made the rounds for a few years.
In short, his legacy lives on.
Now the Hammer will highlight that legacy on Dec. 13. Pat Kirkham, co-author of "Saul Bass: A Life in Film and Design" will talk about the credits and posters and ad campaigns Mr. Bass fashioned.
Admission is free.
Here's a look back at the opening to "Anatomy of a Murder." We're including the "Star Wars" homage to Mr. Bass, too, because it is terrific.
Copyright FREEL - NBC Local Media