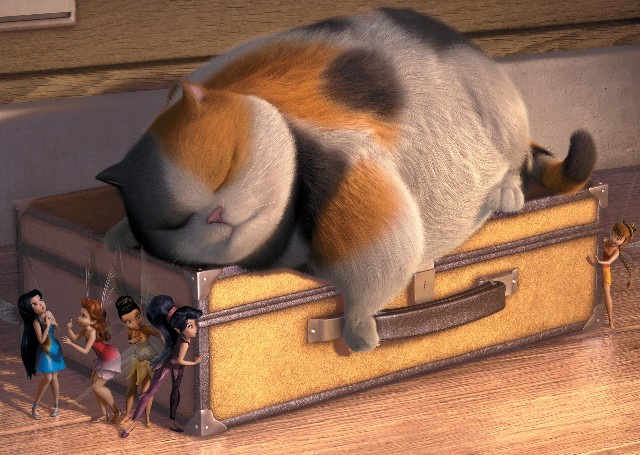 First, relax. Finding fairy wings at a moment's notice is a possibility in Los Angeles, thanks to our many fine costume shops that keep the fairyiana well-stocked year-round.
Reason #788 we like living here. Instant fairy-osity.
Second, choose your fairy-centered activity for Saturday, Aug. 28. Turns out there's not one but two winged goings-on that are worth digging out a sparkly tutu for.
A Faery Hunt will be looking for wee folk (and hosting wee folk) at Fern Dell in Griffith Park on the morning of Saturday, Aug. 28. This troupe has been taking to our woods and hills for a few years now, and they always, always seem to find a fairy or two. You'll need to make a reservation, and we'd definitely get those little fairy adventurers gussied-up in twinkly finery.
But don't stash the wings just yet. That night, the Outdoor Cinema Food Fest is screening "Tinker Bell and the Great Fairy Rescue" at La Cienega Park in Beverly Hills. If you're tuckered out from your morning at Fern Dell, "Tinker Bell" opens on Friday, Sept. 3 at the El Capitan in Hollywood (Tinker Bell herself will even be making appearances at the screenings).
If you do need a tutu and quick-quick, best try here.
Copyright FREEL - NBC Local Media