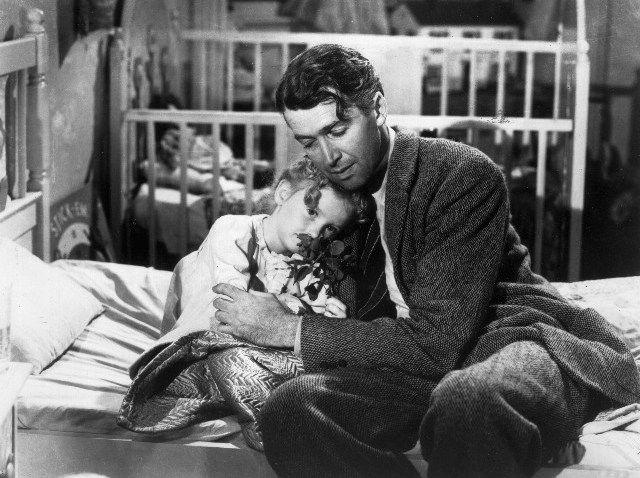 We have theories. You too? Good. One theory we have is that it is possible to see "Ferris Bueller's Day Off" at a theater in Los Angeles at least five times each summer. We don't know why this is, but we accept it as a positive turn of events, when decades-old film gets the love.
Another theory we cotton to is that "It's a Wonderful Life" plays on the big screen here in LA at least a dozen times during any given December. This is good. "Wonderful" was written not far from here; hi, La Quinta. And it was made here; hi, Encino. And its story of redemption and new beginnings mirrors the by-the-bootstraps, second-act-gumption many Angelenos live by, naturally.
It is playing at The Egyptian on Thursday, Dec. 23, and why we're making note of this screening is probably easy to guess. If you know your George Bailey-based events, that is; a Bailey-esque wax figure recently debuted down the street from The Egyptian at Madame Tussauds, complete with a snowy Bedford Falls backdrop.
We'd make a full afternoon and evening of it, first with a stop at Tussauds to see the rather remarkable figure, and then the film itself at The Egyptian. And, between the two, a stop at Musso's for some 1940s-esque cocktail. Nope, Musso's was not in "It's a Wonderful Life" but we like to imagine Mr. Stewart and his ilk occupying the booths there, maybe during the filming, even. Bet the place doesn't look different at all.
Copyright FREEL - NBC Local Media