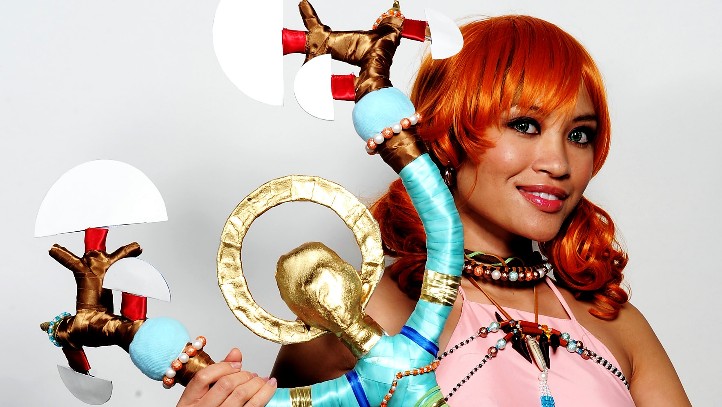 One of the first things to know about the Anime Expo, which takes place at the Los Angeles Convention Center every July, is that one does not need to dress up as a favorite anime or manga character to attend.
But, of course, many Expo attendees do arrive in elaborate costumes, the better to participate in the convention's masquerade and cosplay events, yes. And simply strolling the main floor in the guise of Haruhi Suzumiya or Light Yagami or Sailor Moon while meeting and chatting with other fans is certainly a major part of the weekend.
And many of those fans will be there for all or most of the four-day convention; the AX2011 dates are Saturday, July 1 through Monday, July 4. On the roster? The aforementioned masquerades, a scavenger hunt, dancing, karaoke, concerts, and auctions. There will also be a whole host of celebrities from the anime and manga worlds signing autographs and Q&Aing with the fans.
Dealers will also be selling toys, books, clothing, and beyond. Several U.S. premieres are on the schedule, including "Onigamiden" from Sony Pictures.
Copyright FREEL - NBC Local Media