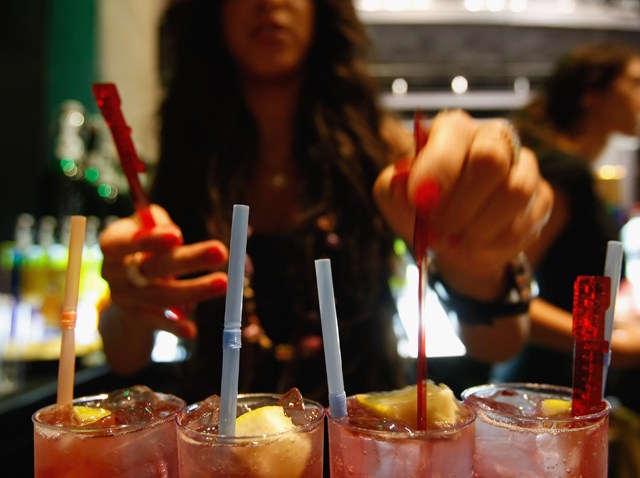 If you didn't know what to do with that old picture of your ex before, you do now.
Singles can get half-off admission to "Love Sucks," Universal Citywalk's 5th annual anti-Valentine's bash by trading in a torn, drawn on, or otherwise mutilated picture of their ex at the door.
The "biggest anti-Valentine's Day party in L.A." will be at Howl at the Moon, a favorite dueling piano joint at the Universal Citywalk on Saturday, Feb. 12. The brokenhearted bash will feature live entertainment, drink specials and an "Ex Wall of Shame," featuring the traded-in photos of exes. The "most creatively destroyed" photo wins a $100 prize.
Told you that breakup would pay off.
There will also be cocktails specially designed to mend a broken heart, like the "Ex-Boyfriend" and "Hex Your Ex Bucket of Booze." But be careful with that last one -- it's an 86-ouncer.