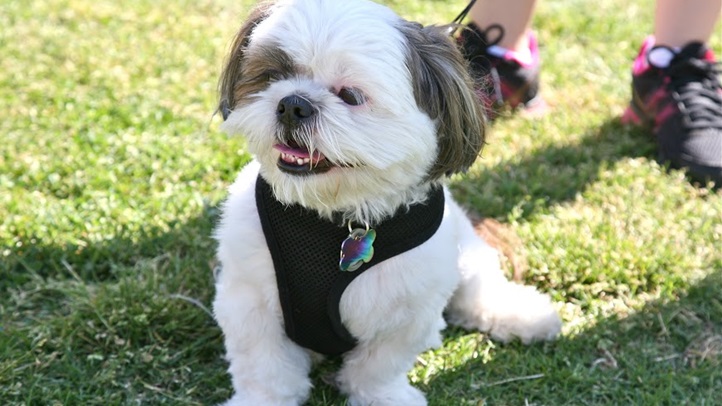 SUNNY DAY, DOGGIE DAY: The last weekend in April is a pretty fine weekend in most places, whether it is newly spring or newly autumn. In fact, you can mark it on the calendar as one of the finest weekends of the year, which means that a whole bulkload of Southern California's sunniest, be-outside-iest to-dos happen to fall over that weekend. Because if we get a day that's not too roasty and hasn't yet succumbed to May Gray? Well, utter perfection. The only thing that could make it more ideal is if our BFF, of the four-footed sort, were at our side, and we were out doing something nice for animals.
THAT CAN HAPPEN... in Calabasas at the Canine Classic. Nope, it's not the whole weekend. Rather it's on Sunday, April 27, meaning you have the Saturday before to prep your pooch for the big day. Prep in what way? There'll be a dress-up-up your pup Project Dogway event -- you read that right -- Dogway -- and a My Pet's Got Talent show. It's ten bucks to enter each, and the top prize? An overnight stay at a Calabasas hotel. Yes indeedy, your dog is invited as well.
THE DAY'S CENTERPIECE... however is the walk and fundraising. Several local orgs'll get the love, from the Calabasas Rotary to Healthcare for Homeless Animals. Want to jump in, raise money, donate money, show off your pup, and enjoy a perfect April Sunday in Juan Bautista de Anza Park? Well, fingers and paws crossed that the day is shiny and sweet. But if you're with your BFF, and helping others, it is shiny and sweet by default. A nice thing, indeed.
Copyright FREEL - NBC Local Media