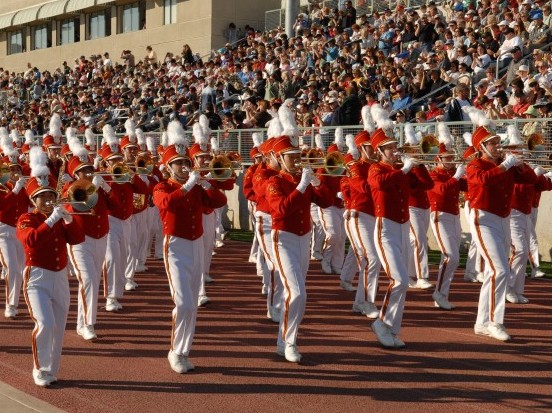 While the floats, and the royal court, and the game, all grab the lion's share of our attention come New Year's Day, we adore the bands that provide the soundtrack at the Rose Parade. Good news, then, that there is a way to see the bands in action before the famous event. It's called Bandfest, it's a Tournament of Roses tradition, it's at Pasadena City College, and it's a swell, bundle-up-and-go-brassy way to spend a late December day.
It's also an easy, pleasurable way to hear entire songs as the people making the music stay right in front of you (the nature of parades being that everyone participating in them tend to be moving in a particular direction, and eventually move away from you and out of earshot).
There is one show on Tuesday, December 29th and two shows on Wednesday, December 30th; each event features a bevy of different bands from here and around the country (the Pasadena City College Honor Band is scheduled for all three performances).
Tickets are $12; get info on advance purchase and times.
Copyright FREEL - NBC Local Media