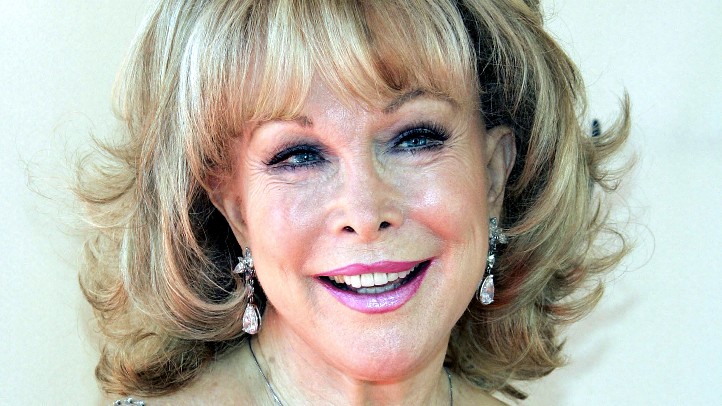 In just the last year the Egyptian in Hollywood has hosted Kim Novak and Leslie Caron, great ladies in cinema both. It can make a fan a bit spoiled, in a way, as they await to see who will be next on the Q&A stage. We fight feeling spoiled, however, and we always anticipate who is next.
And that next star? Barbara Eden. She'll be appearing at a screening of "7 Faces of Dr. Lao" -- the 1964 film also stars Tony Randall -- and she'll be signing some books, too. So there will be film chat, but if you're sweet on a certain candy-hued, astronomer-cute, genie-bottled sitcom of hers, bet that'll get a little love, too. How could it not?
The time is 7:30 p.m. on July 28. American Cinematheque notes that "Dr. Lao" won an Oscar for special effects. Ohhh, 1964-y special effects? Sign us up. The only 1964-y thing that can rival our love for special effects are title cards and credits. Pure razzmatazz wowie-wow, from that era. Pure razzmatazz wowie-wow.
Copyright FREEL - NBC Local Media