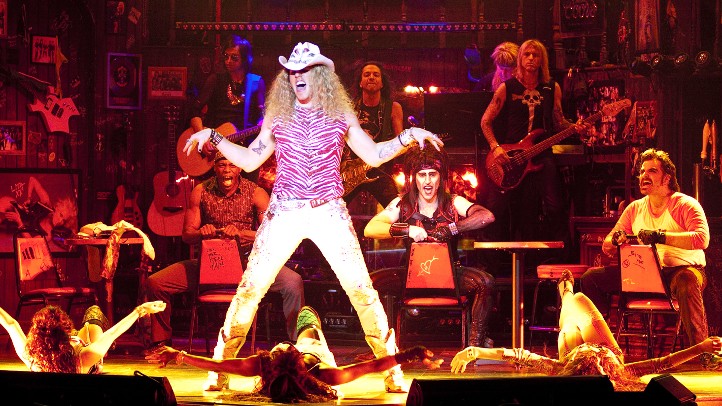 Three things make us not feel at all like raising a fist pump.
1) When people think big hair is some sort of ironic retro thing. Big hair is, was, and will always be awesome. Big crimped hair? Automatic plus.
2) When people don't sing along with 1980s-rockin' classics in the grocery story. You know all the words, guy in the check-out line. Don't pretend you don't.
3) When people plug away at their day-to-day without stopping to get their rock on. "Rock of Ages," which just landed at the Pantages, will help with that last bit. The 80s-fied musical comedy will be raising that particular roof through Sunday, March 25.
Also fun? The tour is going all over, but the show is set on the Sunset Strip. What, wait? Can the Pantages only be a short walk from Sunset Boulevard? That's cool.
Also cool: "Rock of Ages" packs 28 '80s standards and a bunch of people in stonewashed denim and leather cuffs into its tight-jean'd show. Did the words "stonewashed denim" just sell you? We thought they might.
Follow NBCLA for the latest LA news, events and entertainment: Twitter: @NBCLA // Facebook: NBCLA
Copyright FREEL - NBC Local Media