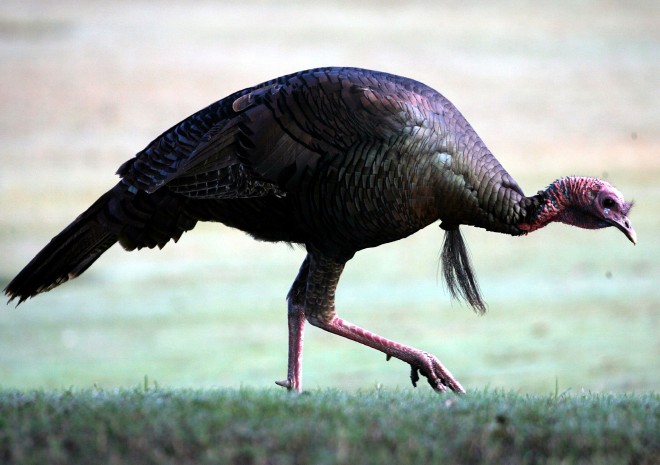 While many hotels and restaurants around the city are prepping delectable spreads centered around everyone's favorite fowl, we're liking AREA's take on on the whole holiday sitch: a Wild Turkey bar, part of their annual Wednesday Night Bake. The nitery gets that when party people glitter themselves up to go shake it to DJ Timbo, they're not looking to get stuffed on tons of traditional turkey (kind of puts a drag on dancing, that overly full, I-can't-believe-I-had-three-helpings feeling). But Wild Turkey, a top-shelf bourbon from Kentucky, is another matter. That's some smooth stuff, but still festive; there is a beautiful bird on the bottle label, after all.
While the type of turkey that is served in a crystal glass and packs a punch appeals, we're looking for the kind of turkey that comes in soda bottle, with ice and a straw: turkey pop. Jones Soda made a soft drink flavored like turkey & gravy a few years back, but our search is proving fruitless (or turkeyless, as the case may be). Maybe Galco's Soda Pop Stop might have some stashed in the back?
And we're curious as to what other forms the famous fowl will continue to take. Turkey candy? Turkey eyewear? Turkey aspirin?
Wednesday Night Bake at AREA
Wednesday, November 26, 9PM (no cover with a can of food from 9-11PM)
643 N La Cienega Blvd
Los Angeles, CA 90069
(310) 652-2012
Copyright FREEL - NBC Local Media