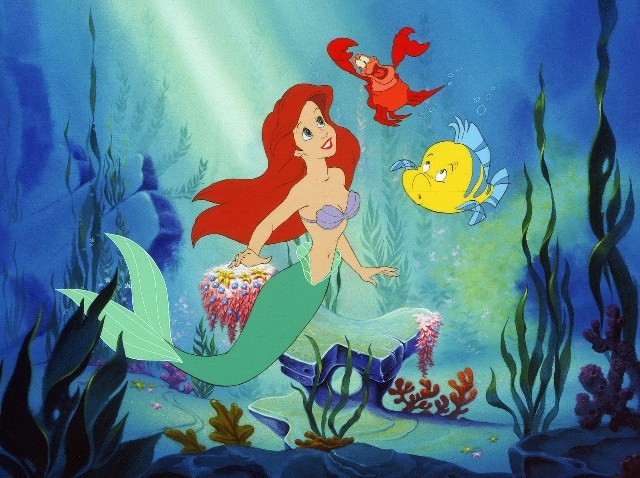 When artist Glen Keane, a man who helped bring a certain ginger-locked, crustacean-championing lass to life, appeared at The Egyptian a few months back, we got to thinking about the talent behind Disney's "The Little Mermaid." It was pretty epic, as far as films go: Howard Ashman, Alan Menken, Jodi Benson, and the many, many other gifted people who essentially helped turn the course of animated movies around in 1989.
If you think that's a big statement, consider all the girls who dressed up as Ariel for Halloween in the early '90s. One hundred thousand? A million? They're still donning the tail each and every year, over two decades later. (And, on occasion, you see an Ursula or two. Awesome.)
Now Ariel and Sebastian and Flounder are headed back to Hollywood for two weeks. The El Capitan is screening "The Little Mermaid" large, Ariel will flicking her tail at every show, and there will be a "Breakfast with Ariel" option on some days.
Breakfast with Ariel. Wonder if she uses a fork when dining. Sorry, not fork. Dinglehopper.
The movie opens on Friday, Jan. 21 and runs through Thursday, Feb. 10.
Copyright FREEL - NBC Local Media