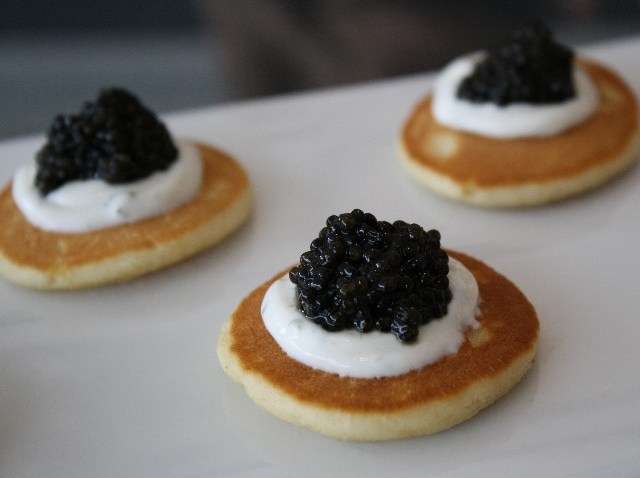 There are many celebratory ways to mark Old Russian New Year's Eve, which is traditionally observed on Jan. 13. Petrossian West Hollywood is honoring the occasion with a full menu of delights, starting with caviar with vodka.
The caviar isn't just any caviar, of course; we're talking "30g Classic Transmontanus Caviar," served alongside "Flutes of Russian Standard Vodka." Pretty much every single one of those words has a celebratory flair built in.
Also on the lengthy menu: Beef Stroganoff, made with short ribs. A Kasha of grecha, onions, and carrots. Borscht, of course; we find it almost impossible to write the word "borscht" and not follow it up with "of course," because of course you'll want the delicious, beet-beautiful concoction on such a big evening. And there will be the sweet Baba Romovaya to add a tasty finish to the evening.
Cost is $150, sans tax/gratuity, and there's more the menu; check out the full menu here.
Copyright FREEL - NBC Local Media