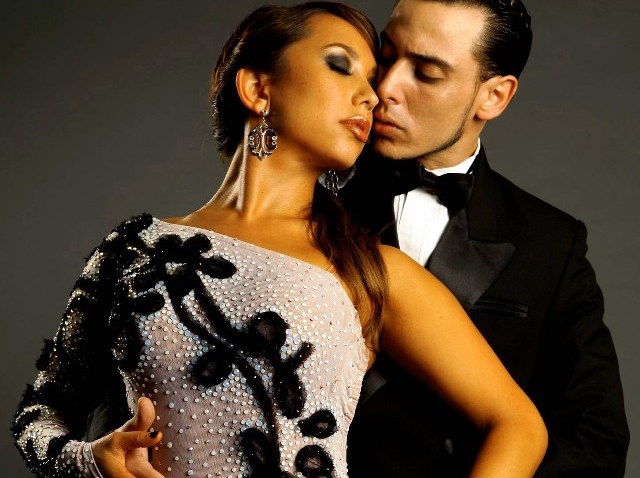 "Dancing with the Stars" has been credited with helping American re-fall in love with the Lindy Hop and ballroom and the cha cha, and rightly so; its juggernautiness in the television ratings cannot be underestimated. People like dancing, and they like stars, and let's give it up, too, for those spangly, amazing costumes and the hair and make-up.
But prior to DWTS -- it is so popular it can ride just on its acronym -- capturing the hearts of TV fans, other dance shows were rocking the house. Like Luis Bravo's "Forever Tango," which famously had a 92-week run in San Francisco back in the 1990s, and famously gave the form the spotlight, sending, we're sure, many an audience member out for lessons.
Now "Forever Tango" tangos into the Saban Theatre, from January 14-16, with a certain sashaying television celebrity. That would be Cheryl Burke, who starred on not one but two seasons of "Dancing with the Stars." There will also be a bevy of other dancers, moving along with Ms. Burke, in a number of traditional dances.
Perhaps we're due, in LA, for a 92-week stint as well. We support any stage show that can make it more than a month, and nearly two years? Applause.
Copyright FREEL - NBC Local Media