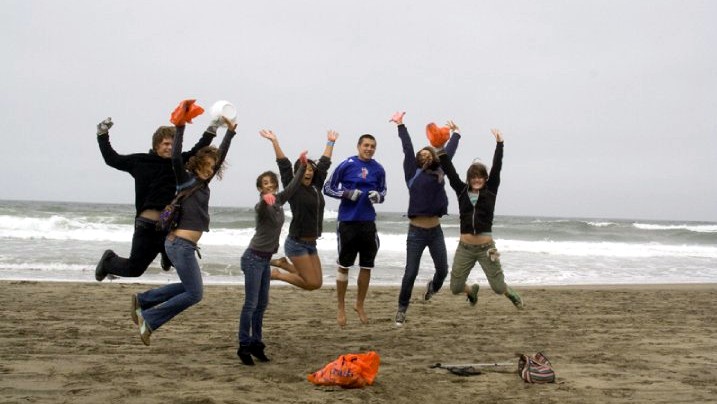 Quiz: What's 840 miles, give or take, constantly enjoyed and appreciated, and always in need of our TLC and gentle handling?
No mystery there, if you live in the Golden State; it's our epic, much-photographed, well-loved coastline, one of California's most famous symbols and one of the features in need of our help. And while there are organizations and volunteer groups that constantly keep an eye on our bluffs and sandy stretches, there is one day of the year that many people head to the water, gloves and gear in hand, ready to clean.
It's Coastal Clean-Up Day, which is organized by the California Coastal Commission, and it is set to spiffy up our shoreline on Saturday, Sept. 15. The day's headline? Tens of thousands of volunteers gather to gather and dispose of garbage and items that can be recycled and anything left behind by us humans that shouldn't be.
One startling fact? Over 1.2 million pounds of trash were picked up and removed during 2010's Coastal Clean-Up Day. So that plastic cup you saw bobbing in the surf on your last beach visit? Or that baggie? Time that by like a really huge number. Picture 1.2 million pounds of trash and recyclables in a pile. And know how much our shores need our support.
Two things to know: The clean-up hits creeks and rivers and inland waterways, too, so yay that. And lastly? You can totally be a part. There's an easy way to find the closest meet spot to where you are. Can you get a few sand-loving pals together? All 840 miles probably can't be covered in one swoop, but little efforts are essential.
Follow NBCLA for the latest LA news, events and entertainment: iPhone/iPad App | Facebook; | Twitter; | Google+; | Instagram; | RSS; | Text Alerts | Email Alerts
Copyright FREEL - NBC Local Media