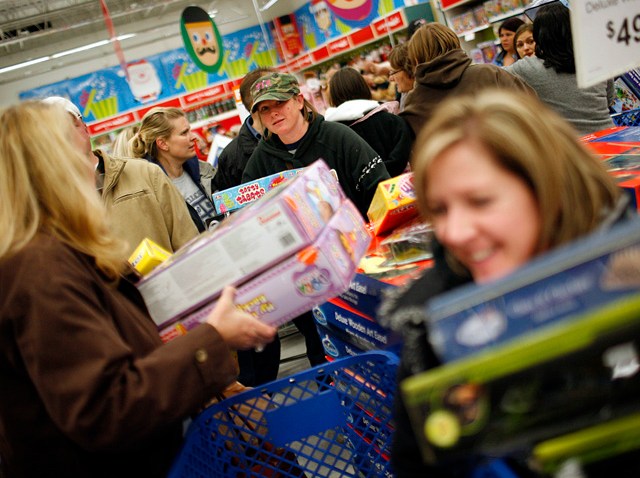 More and more consumers will be looking to save money when it comes to holiday shopping this year with the economy still in the dumps. In years past, Black Friday deals have sent holiday shoppers out before the crack of dawn in search of must-have deals.
Well for those shoppers who still want to save some money but don't want to hit the malls before their Thanksgiving meals are fully digested might want to consider hitting the web. Some popular websites are making it easier for savvy consumers to find better deals than they might at a brick-and-mortar store.
FatWallet.com staff sorts through thousands of sale items from hundreds of retailers and tags some of the best Black Friday deals. Be sure to check out the site's member forums where thousands of users post deals in real time for other members to capitalize on.
Make sure you do your research before Black Friday. Check your favorite store's websites or use a site like pricegrabber.com to help you find out the expected retail price of an item before you jump on a supposed Black Friday bargains.
No matter what you buy, try to parlay your savings. Some sites like Pig.com provide users with cash-back rewards on purchases made at hundreds of e-retailers.
Skip the sales tax. Shopping online can sometime save you from paying sales tax, which may save a few bucks on that new 3D television.
Make sure you figure in shipping charges, which can negate online shopping savings if you are not careful.