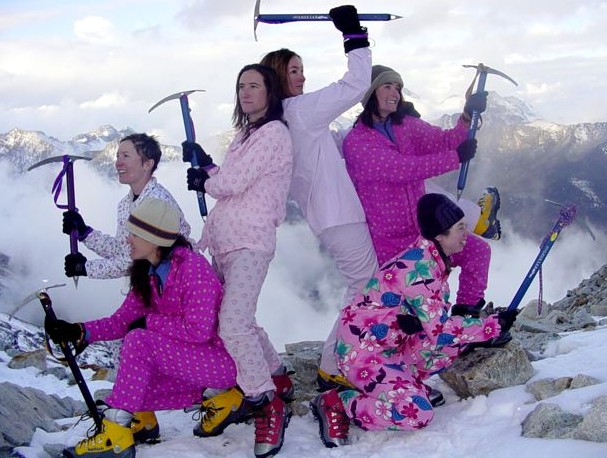 It's true. No one will say otherwise. A lot of film festivals do attract a lot of celebrities.
We're just stating what we all see. But there are some movie gather-'rounds out there that forgo the paparazzo's flash for flash of another sort -- what's on the screen.
Dances With Films, which bills itself as "the Last Independent Independent Film Festival," has that flash. It is also marking its lucky 13th year, which is applause-worthing for an indie-focused anything. No word if there will be a cake and balloons, but the June 3-10 fest will have dozens and dozens of features and docs and videos and shorts.
How dozens? Almost 100. That's how dozens.
The location is the Laemmle Sunset 5. We're looking forward to "Women With Altitude," which follows a group of climbers in the Andes (the climbers' common thread is they've all lived through, and triumphed over, domestic violence, or helped fight it via activism). The film screens on Saturday, June 5.
The 2 Minute, 2 Step Short Film Challenge -- cineastes will make movies in lickety-split fashion -- also is a feather in the festival's feather-laden cap. Eye the schedule and find your indie now.
Copyright FREEL - NBC Local Media