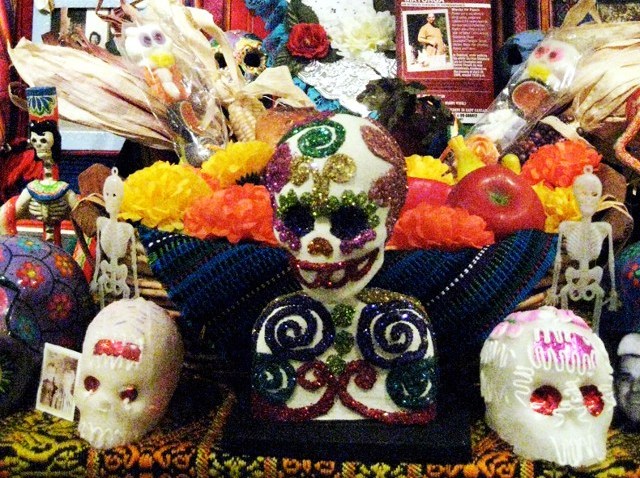 Some might say the best food to make on Dia de los Muertos was the favorite food of those being remembered and honored, and some would be right, of course. But there are culinary staples of the day, like pan de muerto, and if those can be incorporated into a Day of the Dead celebration, even better.
Maite Gomez-Rajón of Artbites will be leading a class on the Day of the Dead table traditions; it's a free lesson, and it'll happen at Surfas on Saturday, Oct. 23 from noon to 2 p.m.
One word is catching our eye among all others: pozole. The hearty and flavorful dish is a fall and Christmastime staple, and not difficult to make. And, to follow up, of course, is sweet hot chocolate.
Of course, you'll be at Surfas, so if you want to get a lot of what you'll need to try your own Dia feast at home next week, you'll find it there.
Copyright FREEL - NBC Local Media