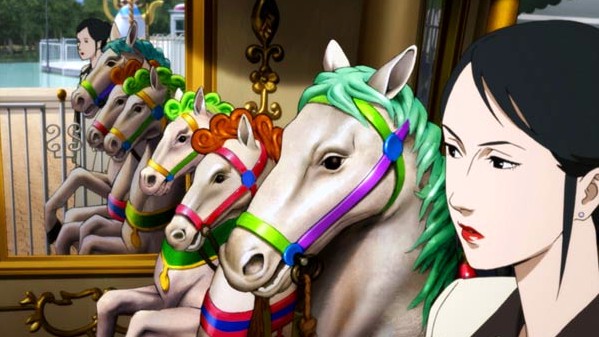 One of our favorite pass-the-time games while waiting for a double feature to start is pair up films that should be sharing a marquee.
What? It's free. You do it, too, movie lover. We bet you do. And the truly advanced among us likely trio-up flicks for potential triple features (we are not nearly that advanced).
But one pairing that hadn't occurred to us, that should have, is "Paprika" and "Inception." The legendary Satoshi Kon's 2006 masterful dreamorium and the four-years-later Christopher Nolan trip-a-thon have much in common -- one need only Google both to find fans dissecting and picking away -- and they seem a great twosome for a Saturday night at the New Bev.
Cinefamily and cartoon honcho Jerry Beck will be considering the sleep-induced surrealness of "Paprika" and other strange flicks at Daydreams & Nightmares. The date is Tuesday, Aug. 2 and the location is Silent Movie Theatre (just a pinch away from the New Bev, but not the New Bev, note).
Appearing in the shorts will be Betty Boop and Bugs Bunny and other faves. They'll be in dream worlds or talking dreams or running from nightmares. Note "Inception" won't screen but it'll likely be referenced or discussed at some point. A guess.
It's an interesting theme for an evening, given the nature of animation, and given the fact that even at its plainest animation remains pretty darn dreamlike. And certainly "Paprika" is chief among dream-themed animated flicks. If you've seen it you'll likely remember the neverending parade, and the bright, odd music that accompanies it, for always.
Copyright FREEL - NBC Local Media