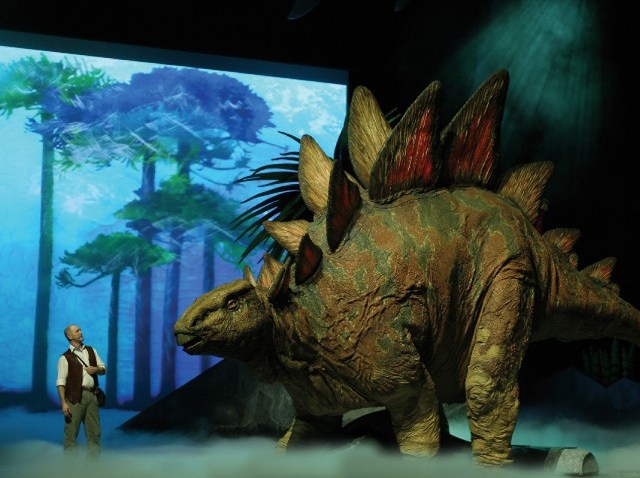 No fair, really. So many people, children and adults, are headed back to various hallowed halls this time of year to fill their brains with things of knowledge and wonder.
We long for that each September, and yet we end up, maybe -- maybe! -- learning a new knock-knock joke, if we're lucky. (Not knocking knock-knocks, of course; but. We're just saying.)
We all long to experience something educational, especially this time of year. Something like "Walking with Dinosaurs," the mega worldwide BBC phenom that's been scaling-up stages in countries from here to somewhere very, very far off. Meaning, all over. Now "Dinosaurs" is bidding adieu with two Southern California stops: the Honda Center and Staples Center.
The dinosaur-adieu-bidding (that's rather fun to say) happens at the Honda from Sept. 1-5, and Staples Center from Sept. 9-12.
There are 15 "life-size" dinosaurs in this tour. They ramble. They make rumbly ancient-reptile noises. Torosaurus will be up on stage, rambling and rumbling. So will Utahraptor. And T. Rex, the "Free Bird" of the dinosaur set. Right? Said with all due respect to an excellent song. You can't stage a dino revue without the superstar of the scaly set.
Copyright FREEL - NBC Local Media