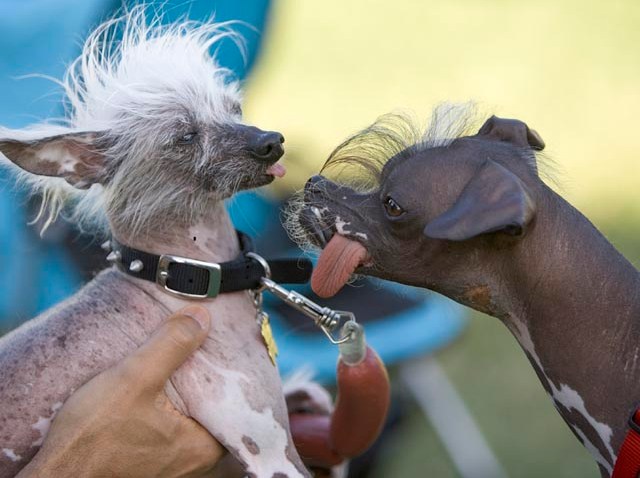 Although the World's Ugliest Dog may compete for a title in Marin, the Southland is hosting its own ugly dog contest as a part of the Haute Dogs event in Long Beach on Saturday.
Cute dogs are welcomed too.
The ugly dog/cute dog contest will have pooches of both varieties trot down a runway-esque red carpet to be judged on personality, charm, face, and ugliness or cuteness. Clothing is optional, but only for dogs.
The ugly/cute contest starts at 11 a.m., preceding the Interfaith Blessing of the Animals, an annual tradition to bless pets, which happens at noon.
Other canine contests include a Chihuahua beauty contest, national mutt show, and dog photo contest. Pre-registration costs $10 and $20 the day of. All proceeds will benefit local animal groups. For more information, check out organizer Haute Dogs.