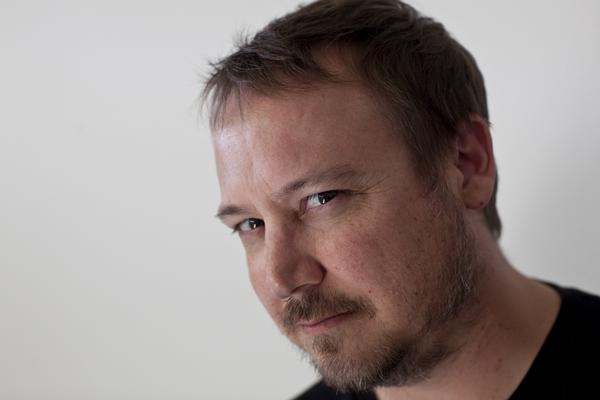 That whole John Hughes Oscar tribute put you in that special place, didn't it?
We're always in that place, frankly. The place where really good '80s movies about young people living large lives rule. And while many of those flicks originated with the talented Mr. Hughes, there were a bevy of teen-flavored offerings that helped '80s and '90s adolescents find their mojo.
Was Keith Coogan in at least a third of them? We'll say the actor's presence was felt. Because "Adventures in Babysitting" was everywhere back in the day, and still is. We'll put it in the pantheon of great young peopledom flickage, from the '80s or any age.
Plus: Elisabeth Shue. Still attempting her jean-jacketed style.
Now Mr. Coogan is stopping by the New Beverly Cinema to present "Babysitting" and "Toy Soldiers," a slightly later film starring other cute boydom reps like Wil Wheaton and Sean Astin.
We should say likely stopping by, but the New Bev says an appearance by the actor looks good; the dates are Monday, March 8th and Tuesday, March 9th.
Cooganians, can you miss it? Cinephiles who thrilled to all those '80s teen stars on stage at the Oscars, are you looking for more neon-hued, gel-hair'd happiness? Yes. Yes you are. Pronto.
Copyright FREEL - NBC Local Media