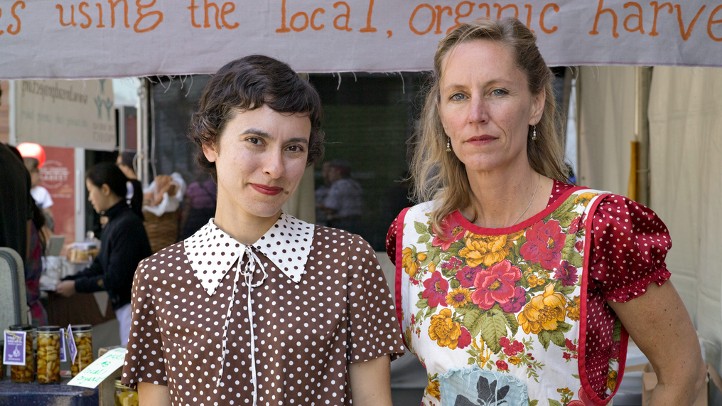 An "urban food extravaganza that showcases food in all of its tasty forms," Eat Real is like a farmers market-plus. The plus part? Fresh and just-picked goodies will be DIY'd into dishes before the very eyes of people soon to devour said dishes.
The two-day festival is set for Helms Bakery District in Culver City on Saturday, July 16 and Sunday, July 17. We made the farmers market comparison before, but Eat Real isn't just about the veges and citrus (nor, really, is a great farmers market, of course). There's a kraut-a-thon on the schedule, which makes us consider how we've never krauted, much less participated in a kraut-a-thon. There's also a course on raising chickens in the city, a host of butchery contests and a class on kimch. Variety.
Favorite class title though? Foraging in Southern California. Certainly foraging is not a skill many of us have, but perhaps it does need to be acquired. It seems highly useful.
Beer, wine, meats, and more will be sudsed and sizzled up over the two days, for the learning and supping pleasure of attendees. And here are two more nice things to appreciate: Eat Real is free to get in, and no foodstuff that's for sale will be over five bucks.
Eat Real and eat well, in other words.
Copyright FREEL - NBC Local Media