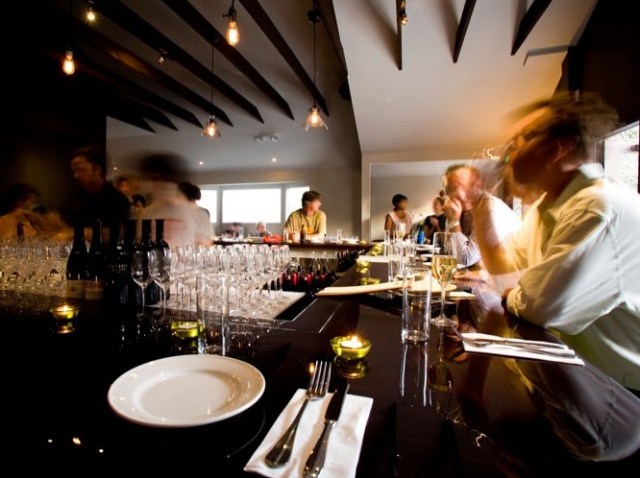 Your job: Get to the restaurant. Our job: Help you order. This week, NBCLA's Eat This journey takes us out for...
Barbrix Holiday Cooking Class: No setting off the fire alarm this year. Or assembling everything from the mystery containers at the back of the fridge. You can do a feast for your family and friends, and Barbrix will show you how, on Saturday, December 12th.
Details: Chef Don is leading the demo from 9AM-12PM on the 12th. Cost is $75. Best get on the reservations if you'd like to attend. You can get updates via @Barbrix.
The menu: Spiced Lamb Meatballs with Moroccan BBQ Sauce. Smoked Salmon and Brie Quesadilla. Sweet Potato and Feta Phyllo Purses. And several other nontraditional but oh-so-tasty tidbits for the holiday tidbit.
Will there be a practice party after the lesson? Oh yes. But the eating you'll be doing will be for real.
Barbrix: The Silver Lake wine bar holds classes throughout the year, not just Christmas. They suggest gifting a class for a chef you know. Now that is a very fine idea.
Wasabi Deviled Eggs: We meant to mention those. You'll learn how to do 'em at the class. Probably the zing of the paste and the gentle coddly-ness of the egg white make a very opposites-attract combo. We're dreaming about it right now.
Copyright FREEL - NBC Local Media