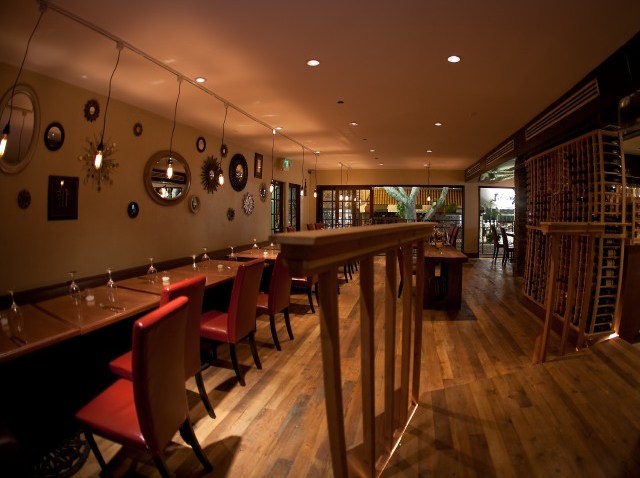 Your job: Get to the restaurant. Our job: Help you order. This week, NBCLA's Eat This journey takes us out for...
European-Size Plates: They're on the menu at Vinoteque on Melrose.
The selection: Well, we'll start with the Rosemary-Parmesan Fries, because those are three lovely words all in a row. Then we'll visit the Salmon Crudo with pickled cucumber and miso tobanjan, and stop by the Risotto with mushrooms on our way out.
Prices: The Fries are $7, the Salmon Crudo is $12, the Risotto is $10.
If you still have room: Vinoteque does a Duck Breast with a sweet squash flan for $23; there are also Braised Short Ribs, a Kobe burger, and an impressive list of desserts.
Including: Pineapple Carpaccio, which should be tart and rosemary-ish and cold, what with the sorbets it is served alongside. Ears squelching. A nice response.
The "vino" bit of Vinoteque: The wine list is seriously hefty. We'll take a bottle of Hungarian Red, and then finish with a glass of Dolce from California for an after-dinner treat.
Copyright FREEL - NBC Local Media