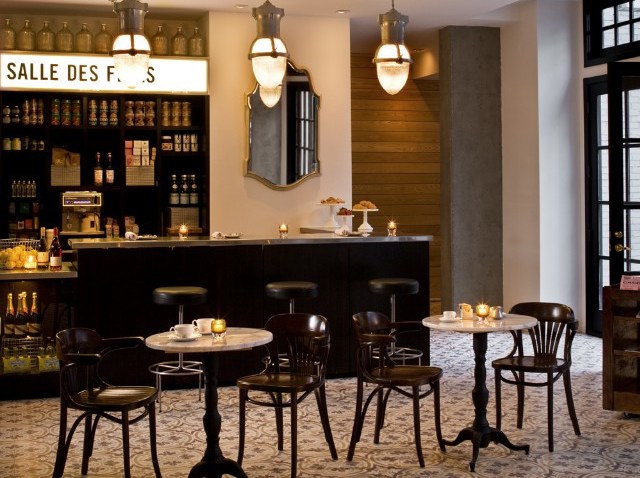 Your job: Get to the restaurant. Our job: Help you order. This week, NBCLA's Eat This journey takes us out for...
Roast Sunday Lunch: It's on Sunday. It's around lunch. And there is indeed roast beef on the menu. Plus many other Anglophile-pleasing tasties, including Sticky Toffee Pudding.
Place: The Hall Brasserie at Palihouse in West Hollywood
Hours: 11AM-4PM, every Sunday
The Sunday papers: Need to know how your soccer team is doing? What club what prince was at last night? The Hall lays out Fleet Street's finest for your browsing pleasure.
On the menu: We mentioned the roast beef and pudding. British Shrimp Cocktail, Bakewell Tart, and Toad in the Hole are other selections.
Plus backgammon: There are few things more satisfying than the hitting-felt sound of dice in a backgammon tumbler. Especially when one is full of roast beef, Yorkshire Pudding, and a Bloody Mary.
Price: Roast Sunday Lunch is a la carte; starters like the Smoked Salmon or Watercress Salad are in the $8 to $10 range; entrees are in the $15 neck of the woods.
The Palihouse: It's a tucked-away, pert-and-tony sleepover spot on Holloway Drive. Hotel Chatter says Robert Pattinson has visited. Wonder if he's a backgammon whiz?
Copyright FREEL - NBC Local Media