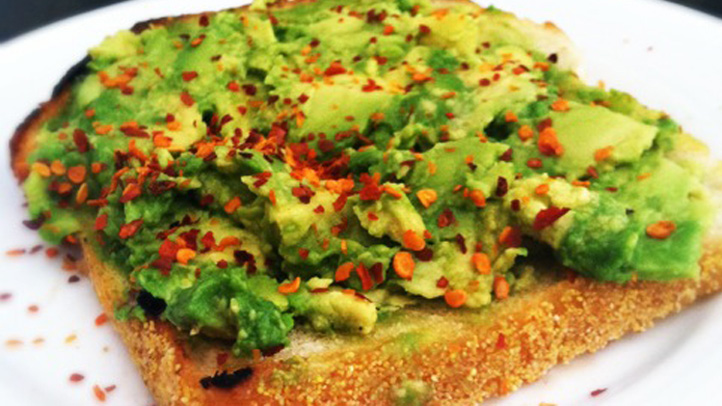 SERIOUS SNACKING: How can you tell a hardcore avocado person? There are a few ways -- the windowsill full of pits in jars, the ones that sprout little leaves, is probably a good sign -- but there is one method we always go to. Nope, we don't ask an avocado aficionado how they make their guacamole, we ask them what sauce or dressing they pour into the concave heart of the fruit once the pit is removed. Because people who like to eat the green good stuff straight from the half shell sometimes use that center bit as a small bowl to hold ranch dressing or hot sauce or onion dip or a product that goes well with the 'cado. Dip your spoon into the ranch, take a little avocado, repeat. Are you this serious about your avocado-style snacking? Then we expect you're headed for Fallbrook on Sunday, August 21. It's the 27th annual Fallbrook Avocado Festival, and it is a biggin'.
HOW BIG? Food vendors are plentiful. Holy Guaca-Moly and California Avocados Direct are two of the booths that'll be honoring the star to the festival, but there are other types of cuisine to be found. A guacamole contest, an avocado-themed art contest, and other entertainment-type activities fill the day.
SPRING AND FALL: If you call Southern California home, and you love that bepitted fruit, you're are indeed in a spot of luck: Carpinteria throws a major avocado festival every fall. We're always appreciative that Fallbrook and Carp spread out the avocado love across the year, six months apart, so we don't have to go a full calendar for more creamy tastiness.
Copyright FREEL - NBC Local Media