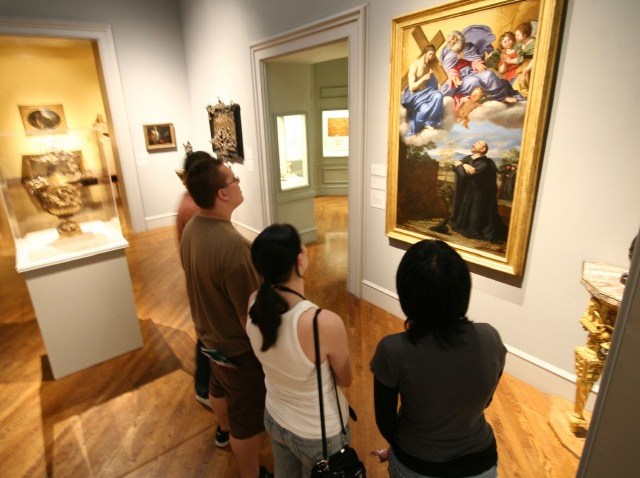 Free, free, free. It has a nice ring to it, we can all agree. And it is even nicer when the free thing is an experience you can enjoy forever.
Now we're getting deep, but deep with reason: Los Angeles County Museum of Art is throwing wide its doors on Monday, September 7th and not charging a lick of admission for its general exhibits. This is courtesy of Target.
Note that the Pompeii and the Roman Villa exhibit -- which has a separate admission -- is sold out for the day. But all the non-ticketed galleries are open. That includes the Your Bright Future work. It closes on September 20th, but there's still time to hang your own personal piece of colorful plastic on one of the fences in Hancock Park.
Musicantica will be providing the lovely score to your lovely Monday at the museum. Happy looking, relaxing people.
Copyright FREEL - NBC Local Media