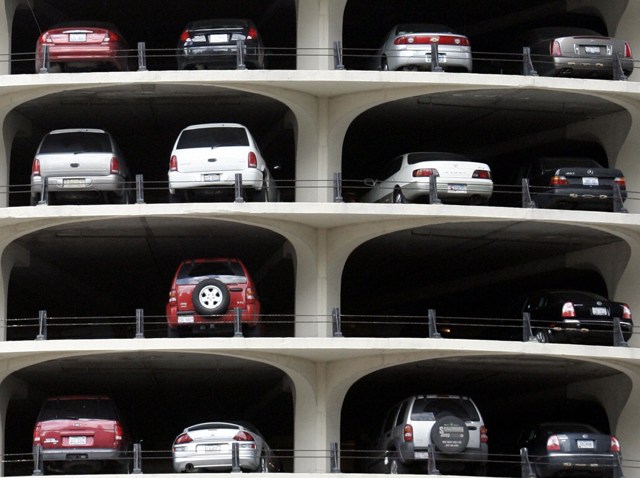 The days of circling the parking lot and hitting the panic alarm in vain may be coming to a close thanks to new technology that helps absentminded drivers who forget their spots but remember their license plate numbers.
Santa Monica Place is the first to install Park Assist's "Find Your Car" system, according to the Los Angeles Times. A shopper inputs his or her license plate number into a kiosk that locates the car by drawing on a database of photos and scanned images from the parking garage.
In Sacramento, similar technology has helped security guards and officers locate stolen vehicles and arrest the culprits.
Some concerned with privacy want to put the brakes on the system, arguing that it could be abused by angry exes, troublemakers and the like who have methodically memorized others' license plates, or defense attorneys who would retrieve the images days later to create an alibi for their clients.
According to Park Assist's website, some women and senior citizens will actually avoid a trip out for fear of misplacing their cars. Also, 44 percent of drivers have forgotten where they parked at some point, according to Britain's largest parking lot operator, National Car Parks Ltd. Everyone else forgot to take the poll.