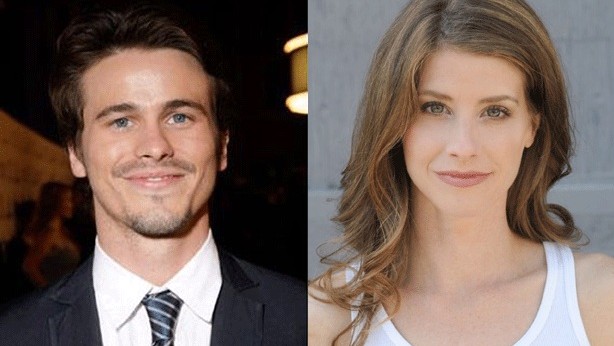 Say you're a playwright and you're tasked with building a story around two young potential lovers. What's your first inclination? To put them in flouncy clothing and set them on a windswept moor? (By the way, not putting "windswept" before "moor" is against some law, we feel sure.) Or maybe you'd prefer to have them bump into each other on some New York City street as they head to large apartments they surely can't afford?
What if your task was to build a love story inside the complicated and wonderful world of science? It's a trickier and less visited milieu, but one that certainly has not been done to death. (Sorry, windswept moors.) Science, math, and romance are at the heart of "Completeness," the Itamar Moses play that spotlights the burgeoning relationship between computer scientist and a molecular biologist. Oh yeah. We are already feeling the heat here. Molecular biology! Hooray!
And bringing more heat? The fact that Jason Ritter and Mandy Siegfried will do a handful of readings of the work. They'll be on stage at the James Bridges Theatre at UCLA from Thursday, Oct. 20 through Sunday, Oct. 23. It's part of the LA Theatre Works Radio Theatre Series, so it'll be the actors and some microphones, and that's about it. No muss, no fuss, no running across moors, just words and performance.
Of all the love-themed plays of the modern era, this one is way up on the intriguing list. Too often scientists or the big-brained are relegated to one sort of stock character in a film or play. (Hi, and they are always, always wearing glasses; again, this is a trope that needs to be rethought.) Let them be the romantic hero and heroine, we say. Glasses or not.
Copyright FREEL - NBC Local Media