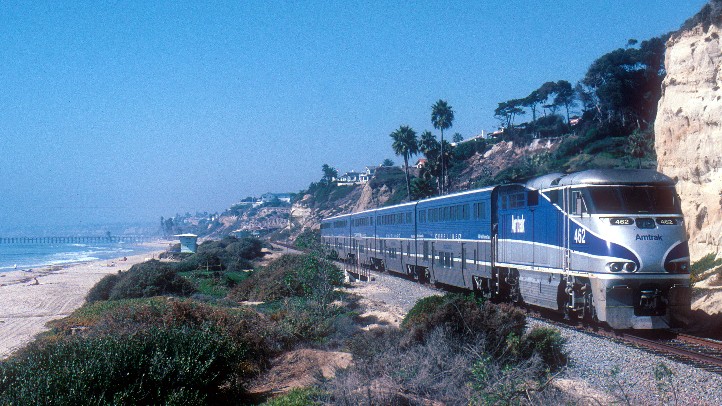 Remember your first time on a train? Oh, not the kid train down at the local park. A state-to-state train, with several cars and a dining area and maybe even possible sleeper cabins. It was a thrill, surely (and surely if you were just a tot).
But that thrill still exists for many a rail buff, people who can tell you when the Rail Passenger Service Act came into being (1970) and why (a combination of the rise of autos and airplanes, in part) and who all the major players were.
One player, of course, was and is Amtrak. The company turned 40 earlier this year, and, to celebrate, they've sent a special exhibit train out on the road. Er, rails, rather.
It pulls the brakes at our own Union Station on Saturday, Dec. 10 and Sunday, Dec. 11, after multiple stops around the state. "(P)hotos, uniforms, china, and memorabilia" are all on the special car; we're betting even tried-and-true rail mavens, those people who hang out at Union Station just to be part of the retro thrill of it all, will find a few things in the mix that surprise them.
Also of special note? There's no admission to visit the exhibit train. Bet you've bought past Amtrak tickets, and you'll buy future passage, but you'll board nothing to board this car.
Follow NBCLA for the latest LA news, events and entertainment: Twitter: @NBCLA // Facebook: NBCLA
Copyright FREEL - NBC Local Media