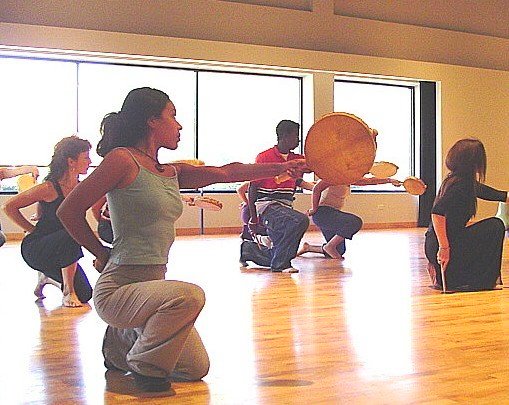 Early- to mid-July is a funny time.
Summer's sort of half-over-ish, if we look at the season with its traditional bookends of Memorial Day and Labor Day. But summer has yet to begin here, really, weather-wise at least, which makes us all a bit complacent when it comes to our mega-free-mondo summer series.
Like, we'll get to them. But we're here to say the getting-to-them must start. The 2010 Monday night J.A.M. Sessions at the Ford Amphitheatre are just about half over. They're free, and the best part is patrons get involved.
Up on Monday, July 12: Korean Treasure. You'll learn traditional moves and you'll move among others to beautiful music. Hi, Monday night. What, you were just going to go home? Remember, mid-July. Time to seize our summer series. "J.A.M.," by the way, stands for "Jazzed and Motivated."
Can you be both? Or at least one? Yes.
Copyright FREEL - NBC Local Media