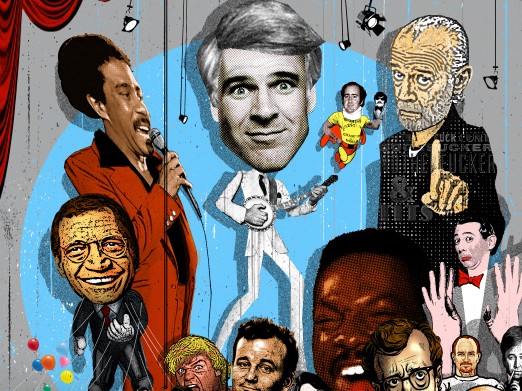 The life of a brick-wall-stander-in-front-of-er can be a tough one. Sure, you can rise through the comedy ranks and nab a mega-$$$ sitcom. Or you can ply your punchlines seemingly forever, until the far-off day when punchlines eventually become extinct.
So it is good when you get a little love of the non-laughter kind. And many comedians are getting just that at the new art show at Gallery 1988 on Melrose. Is This Thing On?, which opens on Friday, Jan. 7 and runs through Jan. 29, features works featuring some of the most famous funny people we all like.
What's the deal with paint and canvas, anyway? You put the two together and suddenly people gather nearby while drinking warm white wine and saying the word "objectivity" as often as "and."
We like comedians becoming art. Next up? Comedians in energy drink form. Some big beverage company surely has to have that in R&D as we type.
Copyright FREEL - NBC Local Media