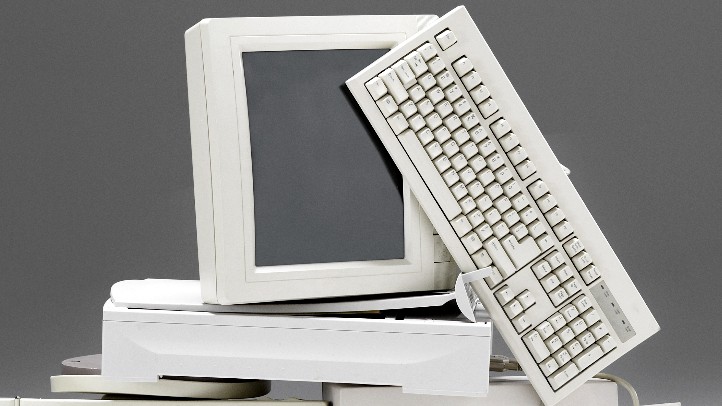 One of our favorite places? A computer museum. We're talking about those places that house the very monitors you used as a sophomore in high school. They were chunky, the type was tiny, and booting up? Well, you could make a cup of coffee during the time it took to warm up. (This was pre-fancy coffeehouses, of course.)
But when your own home starts to look like an electronics museum, complete with cracked monitors and phones missing their buttons and televisions that haven't actually been switched on in this millennium, well then. It's time to recycle those space-hoggers. And a fine opportunity is just ahead at America Recycles Day. It's on Tuesday, Nov. 15 and LA Live is hosting.
Here are some things to like: It starts at 7 a.m. and ends at 7 p.m. So even if you have to put in a long day at the office? We bet you've got a bit of time during that stretch. We also like there's a long list of electronic goods that they'll take. Monitors, cell phones, photocopiers.
There are a few things they won't take so give this list the ol' eyeball. Thermometers? Dehumidifiers? Nope and nope.
It's a free service. And just think! After tomorrow you will no longer be running your own computer museum. Now, if you want to open a computer museum, that's fine, but open a computer museum. Charge admission. Put little signs on the walls. Make brochures. If you don't, then send those monitors and such into the great recycling beyond.
Follow NBCLA for the latest LA news, events and entertainment: Twitter: @NBCLA // Facebook: NBCLA
Copyright FREEL - NBC Local Media