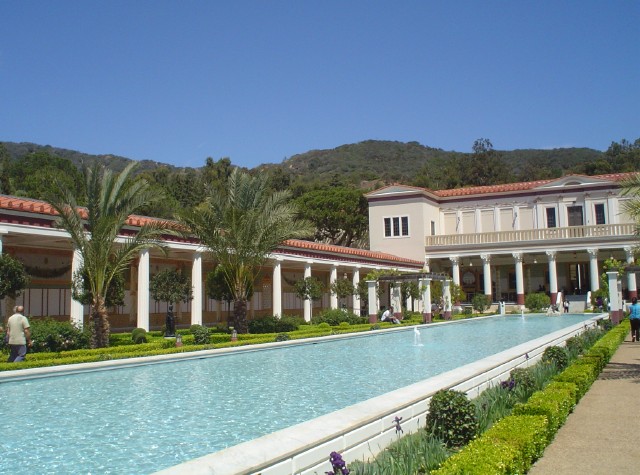 Getting something for free sometimes requires a little too much hoop-jumping, in a lot of people's opinions.
But then there is the Getty. Make that, the Gettys, rather. Or would it be "Getties"? Hmm. The Villa and the Center are both free to the public -- one of the gifts of living here, truly -- and though parking may cost, walking in the door does not.
Sweet, right? We can all agree that "sweet" is not stretching it here.
Now the Getty has gone one better and smoothed out and dewrinkled any getting-of-tickets online. They've implemented a new system, and after a quick toodle around, we're liking it. Anything that puts us next to that big pool at the Villa faster meets with our immediate approval. But note: If you had an account set up with the museums before, you'll need to reregister.
You also likely know that it is the Villa for which you make reservations (well, adults do, that is); the Center you can just show up at. But this online system will also be good for "special events" at the Getty Center, in addition to Getty Villa entry. These events may have a cost, just so you know.
Copyright FREEL - NBC Local Media