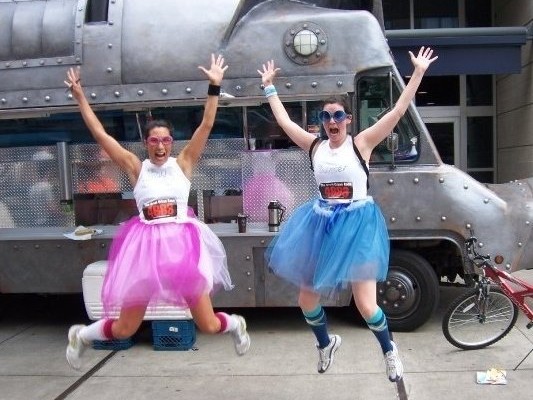 "Zany" isn't the half of it.
The Great Urban Race, which is based in Chicagoland, spreads out across our nation every year, asking people to don wigs and funny sunglasses and amass teams and hit the streets of their cities to solve questions and find clues and only do so on foot or public transportation.
And when the schedule is posted -- as it was yesterday -- fans of the daylong adventure start madly plotting like mad.
Angeleno adventurers, we're telling you all this now, because tickets are discounted at the moment; they'll go up later. And you only -- only! -- have a third of a year to think up how your posse will suit up and if you need a team name and if you'll want to enter the Family Division and all the items you'll want to haul around.
The Los Angeles date is Saturday, March 20th. Starting point is Pershing Square. Happy zigzagging 'round downtown (and other parts), all you competitive SoCalers.
Copyright FREEL - NBC Local Media