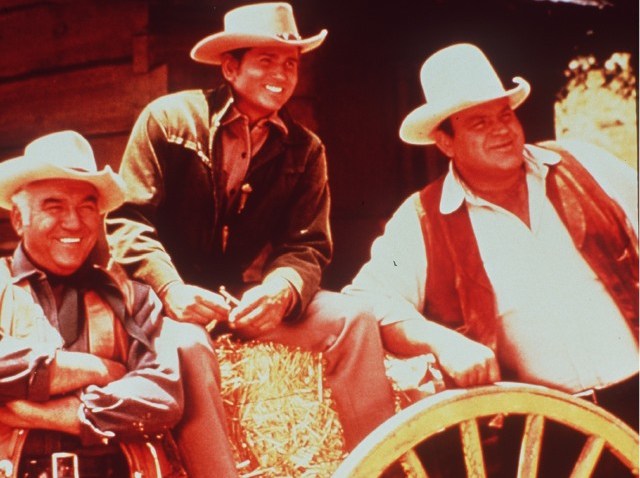 If you work in television, or watch television, or have heard of television, you probably know a bit about "Bonanza," which is getting feted at the Autry National Center on Sunday, September 20th. The occasion? The show's 50th birthday.
You're hearing the theme song right now, aren't you?
Like, you probably know that the hugely popular western stayed on the air for a long, long time. Fourteen years, in fact, which is a feat in an industry known for canning things that are still in the can. "Bonanza" was actually on the air in three different decades -- it started in 1959 and wrapped in 1973 -- and few other properties can claim that. Well, the daytime dramas, of course. And "The Simpsons," we believe.
It's a series that had a major impact on the industry, and is considered, rightly, a classic. Michael Landon, Lorne Greene? They rounded up the baddies and kept the ranch running all during the tumultuous '60s.
Episode screenings, a panel of people involved with the show, and refreshments are on the schedule. Bonanza Day, 11AM-5PM, Sunday, September 20th, Autry National Center
Also: The ending of "Guiding Light" is much in the news this week. The daytime drama, which has been on the air for over 70 years, airs its final show on September 18th. But, good news for fans: The Paley Center in Beverly Hills will soon make the "Goodbye to Guiding Light" evening available in its library. The panel, which was recorded in August in New York, boasted several actors and "Light" luminaries. Contact the Paley for more information.
Copyright FREEL - NBC Local Media