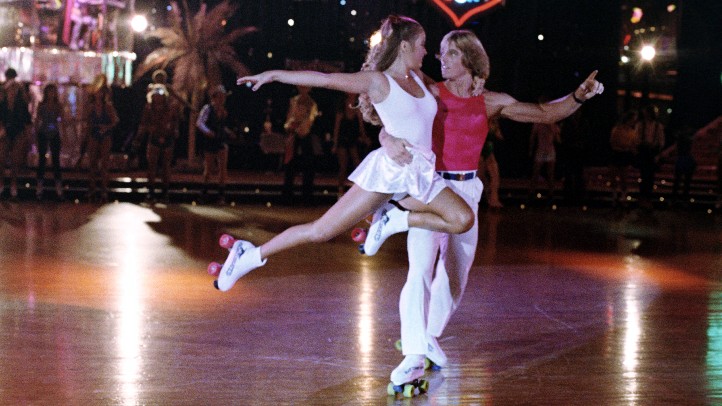 Say you didn't make it down to Comic-Con. Maybe you're saving up all of your superstardom for next year's panels, when you're sure to be in the center spotlight. That's cool. But you're not down there right now, and you're not dressing up, and you love dressing up, and you love movies, and you adore confabbing with like-minded dresser-uppers.
The truth is that the San Diego Convention Center isn't getting all the fun on Saturday night, July 23. That's because Cinefamily at the Silent Movie Theatre will be screening "Skatetown USA." In true Cinefamily fashion, however, people should feel free to slather, sartorially, a little 1979ness all over their bad selves and rock a feathered curl or two. In short? Don't wear what you wear to work during the week. Sensible slacks? Ha! Ha to you, sensible slacks.
There will be a DJ, too, so don't assume you're going to sit in that chair all night. You're just not gonna ("you're just not gonna" is just the right sort of attitude you need to get your attitude-laden skate-cool on.)
A ticket is twelve bucks. Pay it and think about your brethren down in San Diego, and how you're probably out-gussying every single one of 'em, sparkle shoe laces and glitter halter tops and roller-skate-y t-shirts and all.
Copyright FREEL - NBC Local Media