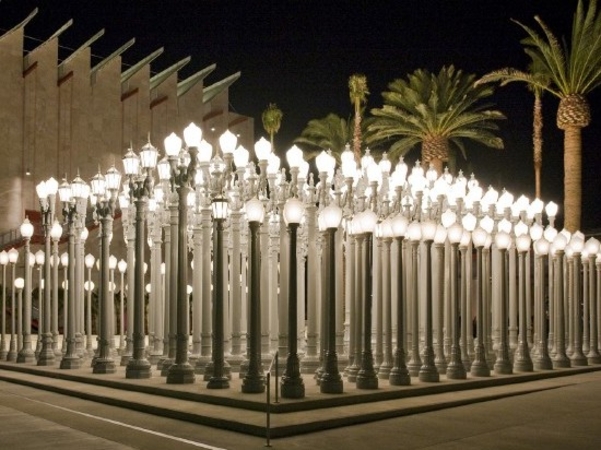 Hancock Park. The bubbling pits. The giant museums. Those super sloths.
If we can build a Saturday night being somewhere near those sloths, and there are movies involved, and video art, and people watching, and being-under-the-stars-ing, and nearby, the tar pits burble, well. It's a rare happiness.
Good thing then that various haps are dovetailing -- sloth-tailing? -- at the La Brea Tar Pits area on Saturday, June 26.
The Natural History Museum will kick off its "B-Movies and Bad Science" summer series with a screening of "Encino Man." How perfect, watching this 1992 flick next to the pits. It's happening near the Page Museum. Movie starts at 8 p.m.
And, just steps away, the Los Angeles County Museum of Art is hosting "Late Night Art -- Video on the Loose: Freewaves and 20 Years of Media Art." Tickets are $10, and there will be over 20 videos playing around the BP Grand Entrance. This starts at 8 p.m., too.
But which activity will the sloths choose to attend? That's our question. We can never read those two.
Copyright FREEL - NBC Local Media