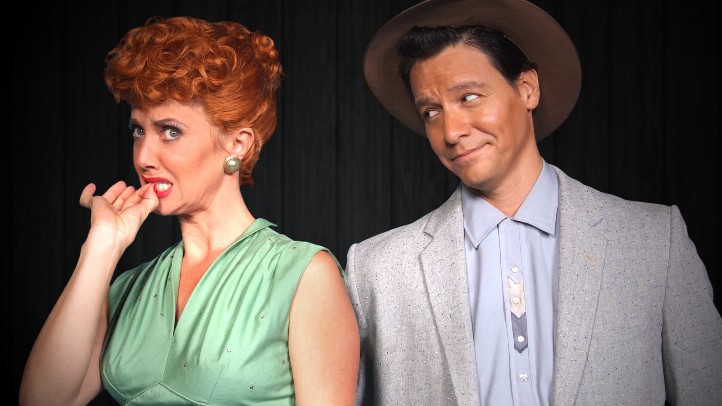 The thing we find most surprising about "I Love Lucy -- Live on Stage!" isn't that a television show is taking to the boards. That's been done, yes? Hi, "The Brady Bunch." But it is the fact that beneath the title are the words "Live on Stage for the Very First Time!"
Whoa. Because if ever there was a lead character on a series that should be connecting with a live audience, it is Lucy Ricardo. We have a theory that people born decades after the show aired can describe at least one episode pretty well (you say the chocolate conveyor belt, we say the grape-stomping episode). In short? Lucy is loved. Capital LOVED, that is.
So when Lucy, Ricky, Ethel, and Fred hit the stage at the Greenway Court on Saturday, Oct. 1, bet there will be fans there who saw the show in its original run and fans who are just getting up to speed now. And they'll laugh. And they'll tap a toe, too; The Ricky Ricardo Orchestra will be providing the tunes.
Now that we think about it, we suppose it is funny that, in the day of "I Love Lucy," stage productions were being imported to television with some regularity. Try it on the boards first and then go broadcast. Now it is the other way around, with about fifty or so years in-between. Well, Lucy always did swim a bit against the stream. Makes total sense to us.
"I Love Lucy -- Live on Stage" is at the Greenway Court Theatre from Oct. 1 through Dec. 31, 2011.
Copyright FREEL - NBC Local Media