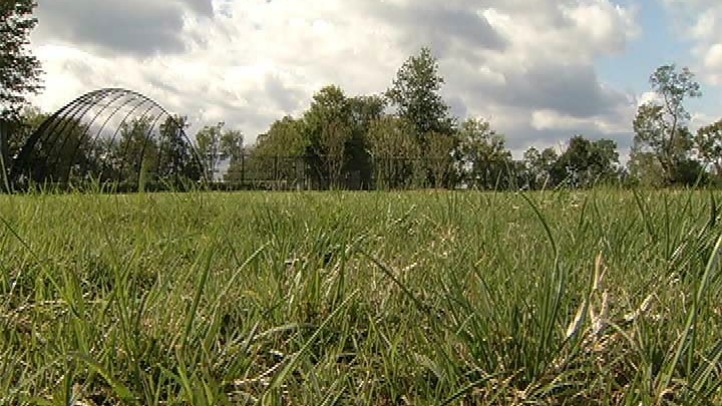 Grass, for a lot of us, was one of our first play places. It's one of the earliest spots we spent any substantial time, apart from our crib and our mom's arms.
And yet it doesn't get a lot of thanks. Heck, grass isn't given much thought, usually. If you own a lawnmower, and have a bit of a yard, you think about it, but we'll wager that much of the thought goes into control and maintenance. That's just the way of things.
But what of the poetry? The uses of grass? Every little gift those slender green strands bestow? We know you're with us on this: Grass is good.
Descanso Gardens thinks so, and it is spending a notable chunk of Saturday, Oct. 15 gushing over grass. The event is, in fact, called "In Praise of Grasses." It's "a look at the many uses of grass, from food and brewing to landscaping." No mention of the role grass plays in gently holding you after you've played a hard soccer game and feel like flat-out sprawling in the sunshine for a few minutes, but perhaps someone can raise that topic.
And speaking of brewing -- brewing was mentioned earlier, and we'd love to circle back to it -- there's also an Oktoberfest going down at Descanso on Saturday, Oct. 15. So if you love little green plant blades and steins of foamy beverage, you are in some kind of luck.
Some events are free with admission to the gardens, some are additional. Take a look at the rundown for all of your grassy and glass-based needs. The go outside and have a lie down. Ah. Sweet green nature carpet.
Copyright FREEL - NBC Local Media