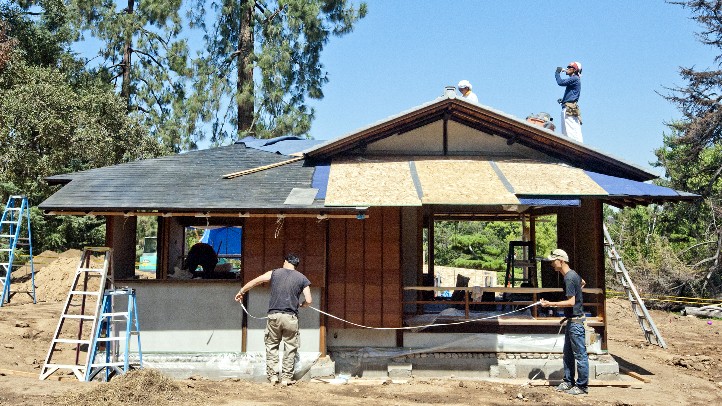 How will you prepare for your own centennial when the big day arrives?
The stresses and pressures of readying for a 100th birthday are plentiful. That's why it is best to a) let other people do the work for you and b) spend a long time in planning and preparation. That's what the Huntington Library, Art Collections, and Botanical Garden has been doing for its famous Historic Japanese Garden, which indeed turns 100 this spring.
The area, which is known for its wisteria and bridge and koi and its delicate, painting-like beauty, closed last year for a major renovation. That nearly seven-million-dollar renovation is wrapping, and the official reopen date has been announced: Wednesday, April 11.
An "authentic ceremonial teahouse" is one of the centerpieces of the refreshed, nine-acre area. It actually was built in the 1960s and it bears a name that'll skip easily upon plenty a heart: The Arbor of Pure Breeze.
Other new garden features include a small waterfall is now in place, too. The Japanese House, the major structure of the garden, has also received extensive work. But many of the former favorites remain in place, such as the water elements and hue-gorgeous maples and vistas.
cr: The Huntington
Oh, there is a new vista, too, promises the Huntington. So that painting-like beauty is about to get a new view. Nope, a new view isn't an actual physical thing, but bet people will recognize it as a great new addition.
We started this off with the perhaps wrongheaded assumption that your centennial is still to come. If you have already celebrated your own first 100 years, many congratulations. The Japanese Garden is a testament that things can and do only grow better with time.
Follow NBCLA for the latest LA news, events and entertainment: Twitter: @NBCLA // Facebook: NBCLA
Copyright FREEL - NBC Local Media