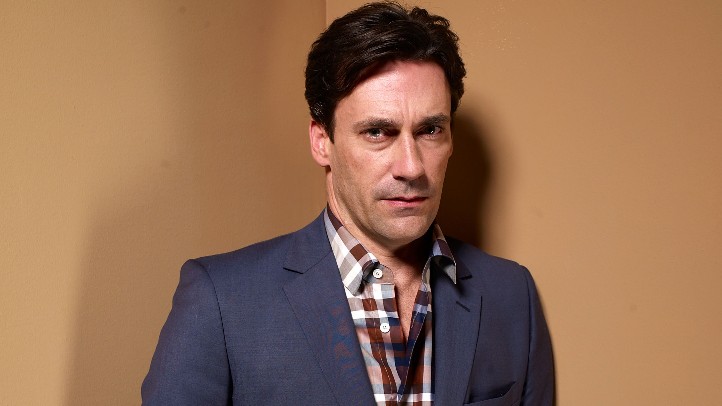 "The Three Sisters" is one of those imminently watchable plays. Wait. Strike that. The Chekhov tale is an imminently re-watch-able, due in large part to the audience's affections for the triumvirate of the title. Do we recognize a bit of ourselves in Olga, Irina, and Masha? Oh, we most certainly do.
So we're recommending the upcoming LA Theatre Works production because of the play's spirit, spunk, and re-watch-ability. But yes, Jon Hamm happens to be in it, and it isn't often that the biggest star from one of the biggest television show appears on stage during the hit show's run. (Dear actors everywhere: This should happen far more often. Why doesn't it happen more often? Please reconsider.)
An extra treat: The "Mad Men" star will appear in "The Three Sisters" with Jennifer Westfeldt, his producing partner and lady (we're looking forward to their upcoming film "Friends with Children"). The cast is rounded out by fine actors like Tessa Thompson, Marc Halsey, and Sarah Zimmerman.
It's running from Wednesday, April 13 through Sunday, April 17 at the Skirball Cultural Center, but we're mentioning now because seats are filling up. If you need to see with your own eyes, check out the gray squares vs. blue. In short, a re-watch-able classic + a major TV star = gray squares growing on the seat grids. We're just saying, is all.
Note that LA Theatre Works plays are set-less and costume-less; productions are also rebroadcast on the radio at a later date.
Copyright FREEL - NBC Local Media