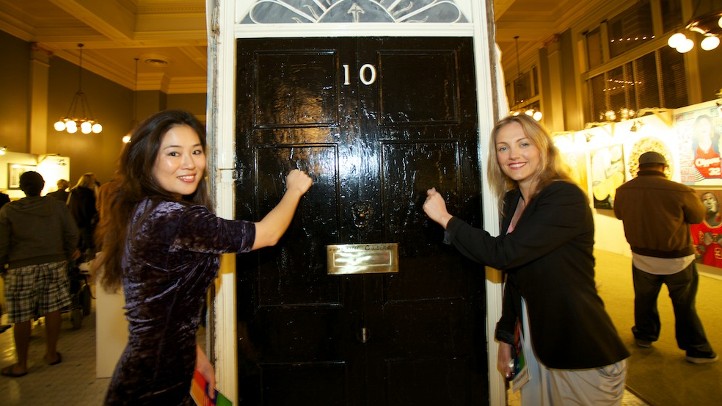 It's easy to make the argument that it is always BritWeek in Southern California.
After all, oodles -- oodles=several thousand -- British people already call Los Angeles home, thanks in large part to the entertainment industry. Meaning we have a fine selection of British and Britishy businesses to enjoy, from pubs to tea shops to all of those wonderful places that purvey in HP Sauce.
Mmm. Lovely, lovely HP Sauce.
But once a year our city is fully dipped in the hues of the Union Jack and a bevy of events built around LA-GB relations spring up. Yep, it is BritWeek, which actually is more like BritFortnight, and it opens on Tuesday, April 24.
What's on the roster? Celebrity appearances -- An Evening with Piers Morgan is one such event -- and rugby matches and a special screening of "The Pirates! Band of Misfits." We're quite looking forward to Art Battle LA on Thursday, April 26; watch for London-based street artists to battle it out with our LA lot on the downtown arts district.
Yep, we said "quite" there. When you live in a city with dozens of thousands of UK citizens, you start dropping the "quites" with abandon.
BritWeek's tagline is also worth noting: "Celebrating Creativity and Innovation Between Britain and California." Cheers to that.
(Yep, we said "cheers" there. It's dead cert that we do love wielding a good Britishism around these parts).
Follow NBCLA for the latest LA news, events and entertainment: iPhone/iPad App | Facebook; | Twitter; | Google+; | Instagram; | RSS; | Text Alerts | Email Alerts
Copyright FREEL - NBC Local Media