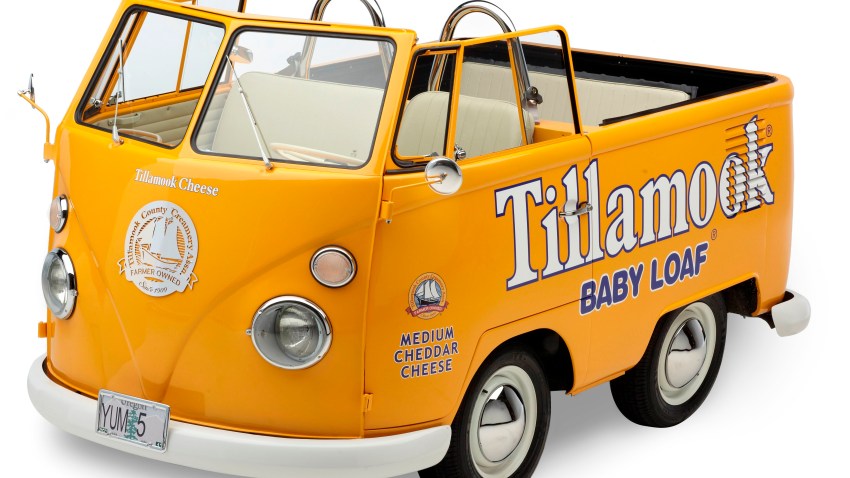 It may be a little cheesy, but Tillamook is celebrating its return to Southern California by cruising around in a convertible VW bus.
Tillamook Cheese is embarking on its "Loaf Love Tour," its second annual cross-country event. The "Loafster," as the VW is called, will be making stops in Orange County and Los Angeles from this Saturday until May 14.
To celebrate its return, Tillamook is offering free admission to the Aquarium of the Pacific on Saturday for the first 100 fans who show up to the aquarium wearing their "brightest and wildest Tillamook Cheese orange."
Tillamook Cheese is a 102-year-old cheese brand that has earned a reputation as one of the nation's premier natural cheese makers. The Loaf Love Tour promises to "bring tasty cheese to the people." And really, what more can folks ask for?
The tour will visit grocery stores, farmers markets and special events educating people about Tillamook and offering free samples of its all-natural cheese made in the Pacific Northwest.
For details about stops and events, follow Tillamook Cheese on Twitter or check out LoafLoveTour.com.