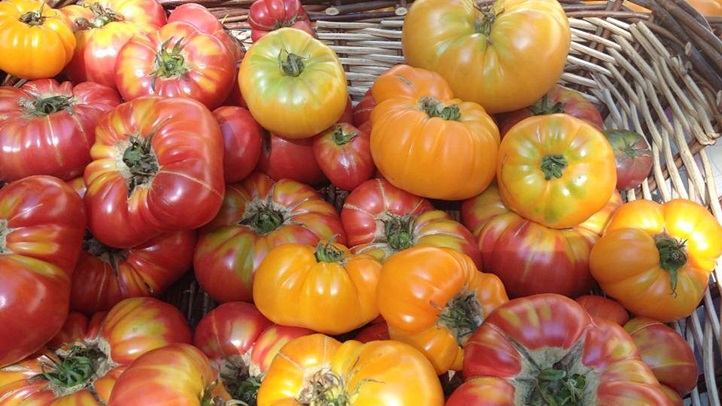 LOCAVORE LOVE: The word "trends" and "recent years" frequently are sentence companions, and that pairing is usually full merited. But one trend that extends back beyond recent years is the emphasis on locally grown, locally produced foodstuffs. Let's be honest, though: It was the very first food trend, pretty much, right? Proceeding every other style and form of dining out and cooking at home. But manufacturing and transportation changed that over the last century or two, meaning that this fairly recent return to regional edibles is truly a return to how we humans dined for centuries.
STILL... a holiday or two, to celebrate local food, is a fine idea. Terra Madre Day does just that. It falls during early December and restaurants and bakeries and wineries and supping spots around the planet will gather together purveyors of wine and fruit and meats, purveyors who happen to live in the area. A SoCal gathering is planned on Thursday, Dec. 12 in Temecula. Co-helmed by Europa Village -- the winery, yep yep -- and E.A.T. Marketplace, Temecula's Terra Madre celebration will focus on locally made olive oils, jellies, yummies, and beverages. Cooking demos will be all about "the heritage foods of our region." And Slow Food Temecula, a host of the day, will be on hand to discuss, and swoon over, noshing on goodies that hail near home.
FOR MORE INFO... on E.A.T. Marketplace, its role in the Slow Food movement of Southern California, and its hopes and plans for a future home (an IndieGoGo campaign is afoot, with a wrap date of Nov. 14), click. For more on Europa Village and its upcoming doings, including Christmas in the Vines, click. And to find all the how-tos and haps on Terra Madre Day, read on.
Copyright FREEL - NBC Local Media