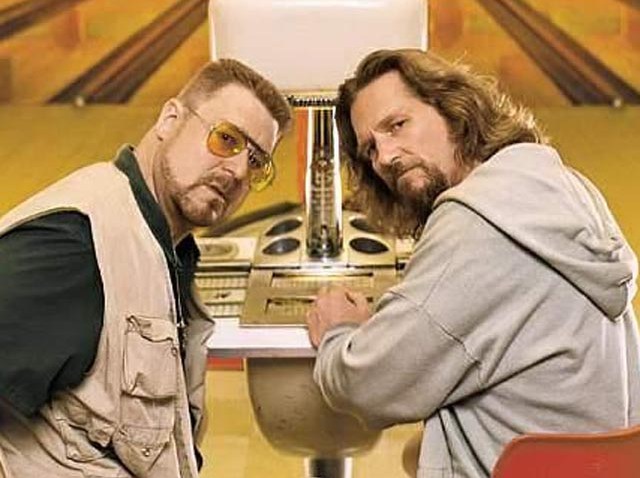 It was just a few days back that ArcLight Beach Cities screened "Caddyshack" and local sporting goods shop Golfsmith stopped by to hand out a few putter-perfect giveaways.
Now the pair-up-the-silver-screen-with-extra-stuff theater is back at it, this time with a screening of "The Big Lebowski" on Wednesday, Jan. 12. The question is, what kind of extra stuff does the Coen Brothers' slouchy-sweatered classic bring to mind?
Guess ArcLight could pair up with a dairy, seeing as how there's a lot of White-Russianry in the film. Or makers of opera diva corsets and horned helmets. Maybe even 9 x 12 area rugs. But the theater is going with a Lucky Strike Lanes partnership, which makes sense, seeing as how the film has a big glittery bowling ball where its heart would normally be.
Guests at the Beach Cities screening will be entered to win gift cards that can be used for games and "food, drink, fun." Very get-behind-able.
And do we even need to mention that ArcLight Beach Cities is the closest ArcLight to the Dude's Venice-environs stomping grounds? Hometown crowd indeed.
Copyright FREEL - NBC Local Media