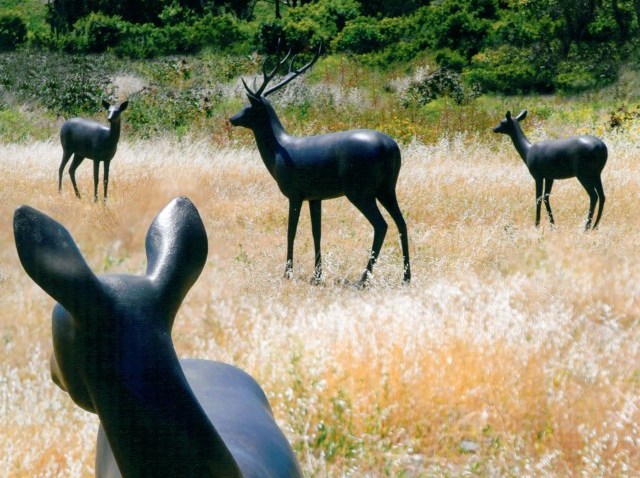 We're about a week into summer now, but the signs that the season is here keep arriving. The latest is Malibu Sculpture 2010, a rest-of-the-summer show that's in Malibu.
*Where* in Malibu is a larger answer. The free outdoor show is spread hither and thither and here and yon, so you're almost as likely to come across a work from it just by walking around the community as you are actually seeking out the art.
But if you do go seeking, and you're looking in the general Civic Center area, here's what you'll find: several bronzed deer standing in an open field. A shimmery gold wall hanging. And kinetic sculptures, doing kinetic-y, moving things. (Anything kinetic and not far from the beach says "summer" to us, too.)
There are several other works dotting the area. All of this for-free outdoor looking is presented by art dealer Carl Schlosberg and will run through the end of summer.
Copyright FREEL - NBC Local Media