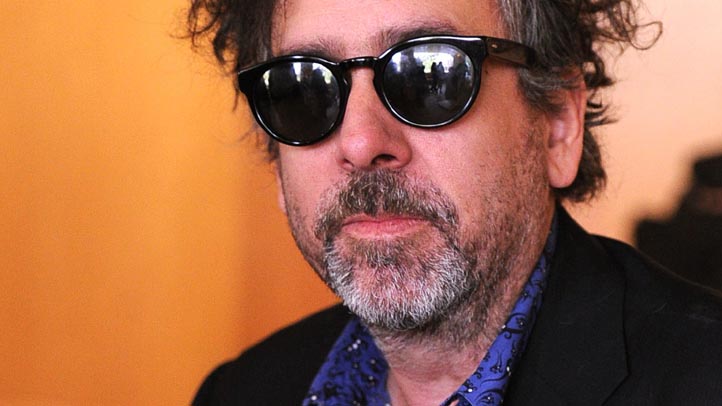 Fans of director Tim Burton are a lucky lot. We have a feeling they know it and feel pretty grateful, too. After all, when most films end, they, well, end. But the world of the "The Nightmare Before Christmas" and "Sleepy Hollow" helmer flows out and beyond the screen, allowing devotees to dress and act and even eat in ways that are highly Burtonesque.
Take the Tim Burton exhibit at the Los Angeles County Museum of Art, which is approaching its halfway point. (It closes on Halloween.) The exhibit itself, which highlights the drawings and paintings and works of Mr. Burton, is one of those extra-movie instances. But now the extra-movie instance has its own extra-movie instance, at the nearby Ray & Stark Bar.
LACMA's new(ish) restaurant just debuted two dishes inspired and approved by the director; one is razor clams with a bunch of tasty additions, and one is white rabbit (pictured above). Hmm, rabbit. Trying to think. We think the director recently made a film featuring a long-eared character.
There is also a grown-up beverage inspired by the director's favorite soda pop, Dr. Pepper. It's called the Dr. Burton and it contains rum, cherry herring, Disarano, and Amaro Ciociar.
The pair of dishes and drink will poof away when the exhibit does, so if you want to try 'em, you have about three and a half months to do so. Now what will be the extra thing that fans of the Burton dishes and drink can go participate in, after the exhibit and films? Surely there's a Tim Burton subdivision coming soon, with "Beetlejuice"-esque houses. Yeah, we'd probably live there.
Copyright FREEL - NBC Local Media